Solutions to your Marketing Problems
You're probably here because you have a marketing problem. Maybe it's a big problem, maybe it's a little one. Maybe you aren't even sure exactly what the problem is yet. But problems don't solve themselves.
That's where we can help. Whether it's a big problem or a small one, a single project or a long-term business relationship, we'd love to help you solve your marketing problems.
So…what problems can we solve for you?
Learn more about the marketing services we offer by selecting an option below.
Slick marketing materials will only get you so far. If you haven't done strategic research into your industry, competitors and target audience, you will probably never get the results you want.
We can help you build an integrated marketing communication strategy that helps identify and capitalize on your company's existing and potential competitive advantages.
Competitive Intelligence
Market Research/Focus Groups
Consulting Services
New Product Launches
Marketing Calendars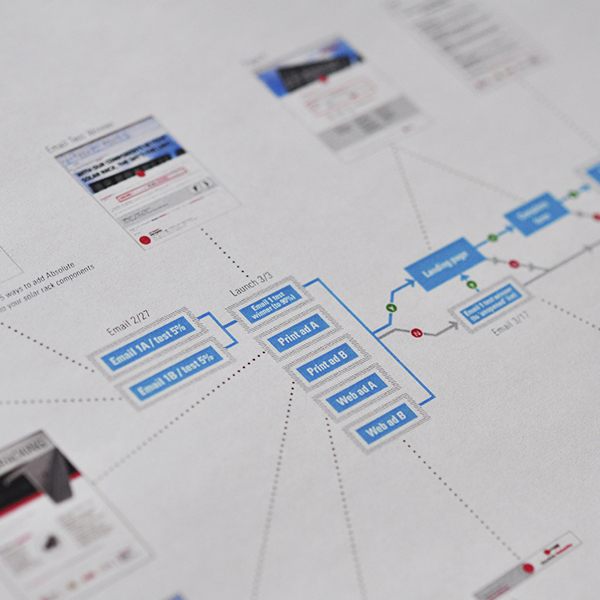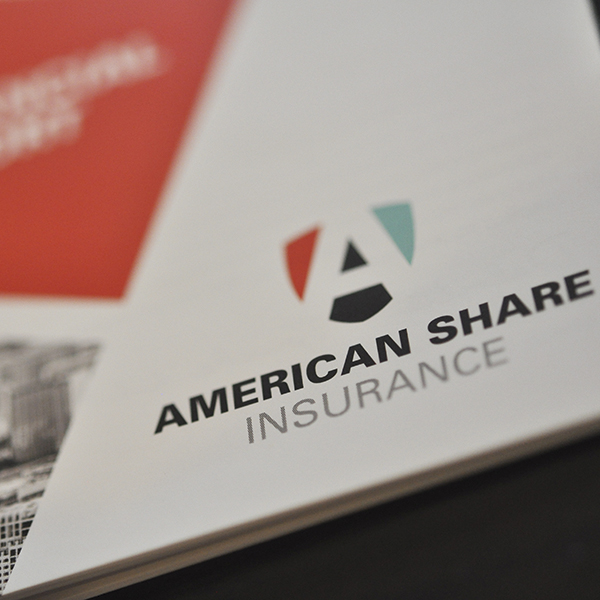 Building a strong brand is critical to the success of any company—and especially to a B2B company. Because of the complex nature of their products and services, a business-to-business brand can be difficult to establish and understand.
We cut through the complexity to help you develop a brand identity that speaks loud and clear.
Naming
Logos & Taglines
Branding Elements
Messaging
Stationery Suite
Environmental Graphics & Digital Displays
Collateral is useful for telling your B2B company's story at every stage in the sales process: awareness building, lead generation, lead nurturing, proposals, evaluation and purchase. You may have the best sales team in the business—but it's the marketing collateral they leave behind that prospects turn to while they're making the decision to buy from you.   We create marketing collateral that speaks for your company when your sales team isn't there to do it in person.
Brochures
Direct Mail Campaigns
Sell Sheets
Catalogs
Case Studies & White Papers
Annual Reports
Infographics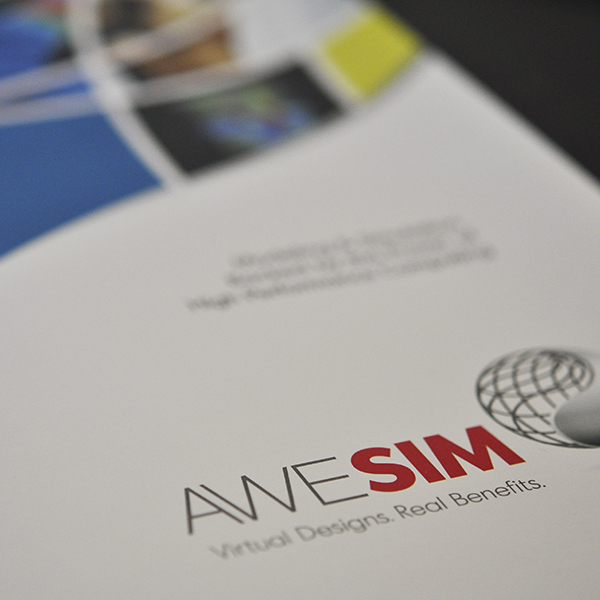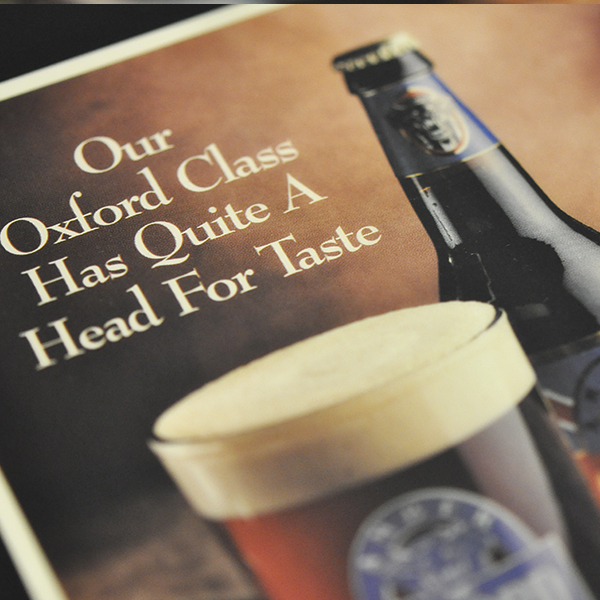 A strong advertising campaign allows you to inform prospective customers about your company, remind existing customers of what you offer, and persuade people to buy from you.
Therefore, we create advertising campaigns that amplify all of your other marketing activities to ensure your message is heard by the people who need to hear it.
Magazines & Trade Publications
Newspapers
Radio Spots
Online Advertising
Web developers can put together a functional web site fairly easily. But it takes more than that to turn a business-to-business web site into a lead generating, sales converting, accountable online marketing machine. That's why we make the most of your digital investment by pairing a great functional design with inbound marketing, analytics and other online marketing components to grow your digital footprint and your business.
Web/App Design
Web Development
SEO/SEM/CRO
Email & Content Marketing
eBooks
Video
Digital Ads & Pay Per Click
Interactive Content
Landing Pages
Social Media Plan/Management
Retargeting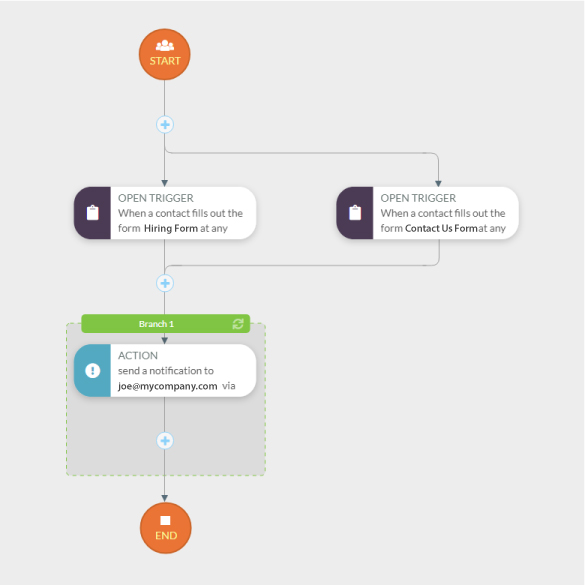 Generally, B2B companies experience longer sales cycles, making it critical to stay in front of prospects. We can manage your marketing automation platform so you can market dynamically, personally and efficiently with a series of tools that include:
Dynamic Forms & Landing Pages
Anonymous Visitor ID
Campaign Optimization
Social Media Integration
Lead Scoring
Sales Notifications
Behavior Tracking
List Segmentation
Campaign Analytics
Pipeline Reports
Trade shows are more than just annual opportunities to attend golf outings and happy hours. A well-planned and well-executed strategy connects you with your audience before, during and after the convention.
We can help you showcase your products and services with collateral, booths and presentations that make your company memorable long after the conference floor is cleared.
Event planning
Seminars and presentations
Booth design
Sponsorship and promotional material
Webinars
Sales presentations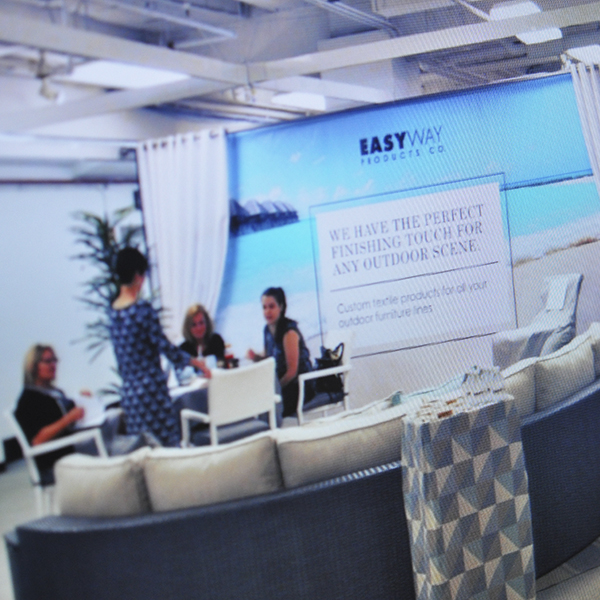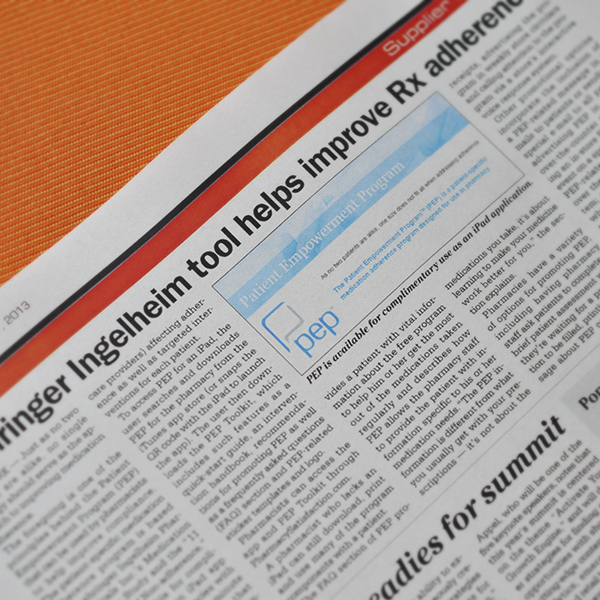 When you have a story that needs to be told, public relations can connect you to your audience in ways that paid advertising can't. The third party objectivity inherent in PR imparts a level of trust and credibility to your message that is difficult to achieve with other marketing tools.
We help you develop the right message at the right time, and deliver it to the influencers who can be sure the right people will hear it.
Press releases
Media relations
Press kits
Thought leadership
Editorial content
Finding staff for your in-house marketing and sales team can be challenging. Where do you look for qualified talent? How do you know if they'll be a good fit for your company?
As marketing professionals, we have experience on both sides of the staffing equation: hiring creative staff, and being creative staff. We know where to look and what to look for in order to find a good fit for both company and employee.
Whether you're hiring or seeking employment, our Ally Creative Staffing program is here to help. We place all types of creative staff, from entry level to executive and freelance to full-time.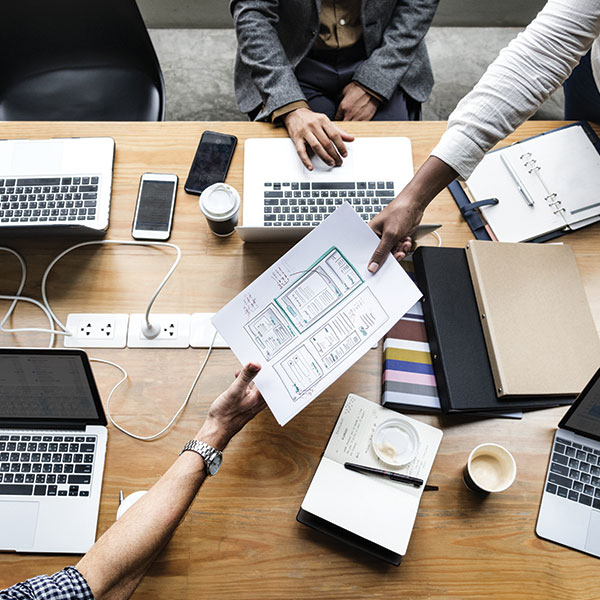 If you're in the market for a new brand, want to jump-start lead generation, get social or get serious about content marketing, we have a few packages to help support your marketing and sales efforts. And if you're not sure what you need, we've got a package for that too!
New Brand Kit
Logo: concepts, design & final mark
Messaging: tagline, tone/voice
Stationery Suite: letterhead, card, envelope
Launch: announcement, mailer, press release, etc.
Brand Guide: usage guidelines
Social Media Startup
LinkedIn: company page setup; guidance for personal profiles
Facebook: company page setup; guidance for personal profiles
Twitter: company page setup; guidance for personal profiles
Pinterest: one page setup
Other: Instagram, Snapchat, Medium, Vine, YouTube, Vimeo
Lead Generation Program
Website Audits: monthly review of site performance
SEO/SEM: monthly updates based on audit findings
Tradeshow Support: booth design, show planning, sales training
List Purchase: based on quantities, titles, industries, etc.
Sales Process Evaluation: consultation & travel with sales
Content Marketing Package
Marketing Automation Tool: setup and access to online program
Lead Nurturing: 2 emails per quarter (e.g., content offers)
Blog Posts: post development & launch
Drip Campaigns: ongoing items (e.g., emails, landing pages)
Ongoing Social Media Management: weekly update on social media platforms
Catalyst
Not every client knows what marketing services will help them achieve the growth they want. If you don't have a clear marketing strategy, it's easy to waste a lot of time and money implementing random marketing tactics in the hopes that something will work. This package helps us—and you—determine your destination by identifying where you are, where you want to be, and what needs to be done to get you there.
Specifically, we do this by:
Meeting one-on-one with key internal & external partners

Reviewing existing marketing and branding material

Conducting a competitive review

Identifying your vision, goals, objectives and value proposition
Then we report on our findings, and provide a prioritized, strategic calendar and a final budget for all recommended marketing services.
Clients who have chosen this package have seen a ROI of $127 for every dollar spent with us.
Want more information about any of these packages?