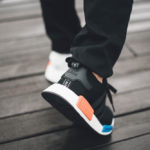 Influencer marketing makes a lot of sense in business-to-consumer circles.
Getting a lifestyle blogger with millions of followers to rave about a shoe brand will certainly help sell more shoes. But let's face it—that same blogger talking about your ERP software, flexible manufacturing processes or power generation capabilities won't have the same impact.
That's not to say there isn't a place in B2B for influencer marketing. It just looks different than it does in B2C.
What does B2B influencer marketing look like?
B2B influencer marketing is a bit subtler and more refined than B2C. And as with the B2B sales cycle, it takes longer. Your influencers likely won't be giving you a shout-out on YouTube (unless they're talking about your product or service in a presentation that's being broadcast). They probably won't be sharing a picture of themselves using your product on Instagram (unless it's for their business account and your product is legitimately helping them). Your influencers will share your brand story, using content marketing and other tactics to provide pertinent information in a more authentic and genuine way. Some options include:
Guest blogging
Testimonials
Participating in roundtables and other industry discussions
Co-creating content
Sharing your content
 What does a B2B influencer look like?
Influencers in B2B aren't celebrities or Instagram stars. They're genuine advocates of what you have to offer—they're not just paying you lip services in exchange for compensation. They may be your customers, your business partners, or trusted thought leaders. They're experts in a specific industry, with noted integrity and authority. The combination of their expertise and credibility is what gives them influence.
Your ideal influencer will also share your company's mission and values. And that's good for any brand.