Herding Cats: Tips for Picking a Project Management Tool
Phrases like "over budget," "out of scope," "off schedule" or "out of the loop" are the stuff of project management nightmares. Web-based project management solutions help you rest easier by facilitating collaboration, coordination and communication throughout your whole team. But choosing from the many available alternatives can be overwhelming. Here are some tips for making the evaluation of online project management tools less daunting:
Identify your project management must-haves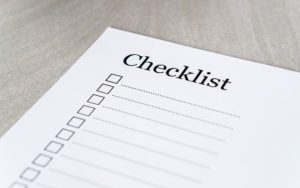 Not all project management tools are created equal—determining the features you can't live without can help you narrow down your options before you even start looking. Consider your company's need for these common and not-so-common features:
Collaboration
Delegation
Task/team management
File Sharing
Deadline/status tracking
Reminders
Budget/expense tracking
Milestone tracking
Reporting
Chat
Client views
Mobile usage
Integration with other software (email, etc.)
Industry-specific platforms
Let somebody else do the legwork
Harness the power of the internet to research available tools. For example, Capterra provides details and reviews for dozens of project management tools. It even lets you do side-by-side comparisons of costs, features and ratings for up to 4 tools at a time. If you belong to any industry-specific LinkedIn groups, you could also post a question to the members.
Take a test drive
Try one (or more) before you buy. Basecamp, the system we use, offers a free 30-day trial. Other tools like Asana and Slack offer free basic versions of their software—if those meet your needs, you may not even have to upgrade to a paid version.
Get buy-in from your team
Even the best project management software will fail if it doesn't get used. Be sure to explain why the tool is needed and the benefits it will provide to the team. Then ensure the people who will be using it have an opportunity to give input. Nobody likes change, but it's easier to accept when you feel like you had some say in the matter.