On November 4, several of us attended TEDxColumbus, Central Ohio's annual locally-organized TED event. The theme of this year's event was risk.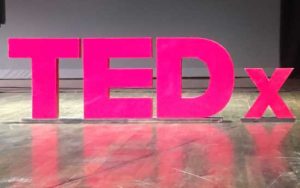 Over the course of about four hours, we were exposed to eighteen variations on that topic.
First, behavioral coach Eric Zimmer equated behavior change to the classic board game Risk, reminding us that the strategies you employ in the game can be effectively used to make lasting changes in our lives. The remaining presenters were broken up into a few different categories:
Not-so-risky ideas
Working with at-risk populations
Risks in healthcare
Risky business
Mentoring risk
We learned something from each of the presenters, but the biggest lesson we took away was that when you expose yourself to risk for something you believe in—whether it's big or small—your reward can be worth the gamble.