Building Your Marketing Budget
Determining how to spend your marketing budget is kind of like building a house.
You can't expect to build a mansion if you can only afford a tiny house—but you want to build the best, most functional house you can with the budget you have. The same holds true for your marketing.
Start with a blueprint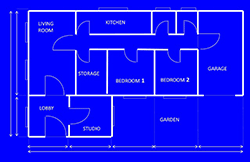 When you're building a house, you start by talking over options with your builder. You decide where you want your home to be. You look at other houses for inspiration. You figure out what you like and don't like about your current house. You discuss how you want your new home to look: how big is going to be? How many bathrooms will it have? Do you need any extra touches, like a mother-in-law suite? Then your builder puts together a blueprint for you to look at, and tweaks the layout of your home on paper until you agree that it's what you want.
This same process can be applied to your marketing. Look at your competitors' marketing, and at what you've done in the past. Discuss with your marketing agency what you like and what your options are. The result will be a marketing plan that informs all the marketing decisions you and your agency make.
Whether we're talking about a home or your marketing budget, this "blueprint" is an important investment because it helps you avoid costly missteps and misunderstandings further down the line.
Build your structure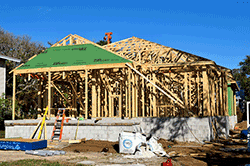 Every house needs a basic frame: a foundation, some walls and a roof. If one of these elements is missing, your home isn't structurally sound. And the stronger these elements are, the longer your house will last.
Similarly, your marketing needs a framework too. This framework is made up of your core messaging and branding elements. When this frame is consistently applied, customers perceive your brand as strong.
Finish it off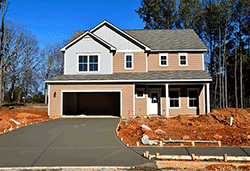 Now that you have your framework in place, you can complete your house. Pick out your siding, flooring, roof tiles, etc.
In your marketing budget, these finishing elements should be the ones that have the biggest impact. Maybe for your business, it's a new website. Or a tradeshow booth. Or a print and digital marketing campaign.
Consider the amenities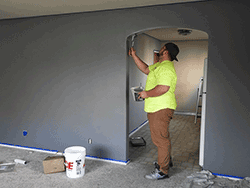 By this point, you have a fully-functional—albeit bare—house. What final touches can you add? You could choose to keep things very basic, or you could opt for some high-end options. Do you just want to paint the walls, or do you want to add crown molding? Is it enough to throw down some rugs or, do you want wall-to-wall carpet?
These elements of your house are akin to any marketing pieces that would make great additions to your arsenal, but that you wouldn't consider to be absolutely essential.
Maintenance and upkeep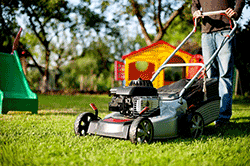 You probably can't afford to build a completely new house every year, so it's important to maintain the one you have. You weed your flowerbeds, mow your lawn, and fix the occasional squeaky hinge. After a few years, you may need to reshingle or repaint. Maybe you eventually decide to replace your blacktop driveway with concrete.
Your marketing also needs regular maintenance. Update the meta data on your website, or add a new landing page. Create a fact sheet for your new product. Refresh your digital ads. As you're budgeting for next year, look for areas where you can update or improve on what you have so you can get the best return on your investment.
Don't know what to budget?
While the amount you should spend on your marketing is variable based on the size and type of your company and on your goals, a good rule of thumb for B2B companies is that 15-20% of your annual expense budget should go toward marketing if you are trying to grow your business.